Welcome to The Drew Carey Show Wiki
We are currently editing over 90 articles, and you can help!!
| Welcome, Drew Carey Show Fans | |
| --- | --- |
The Drew Carey Show Wiki is a wiki-based reference on Wikia for the television series "The Drew Carey Show".
Welcome to The Drew Carey Show Wiki!!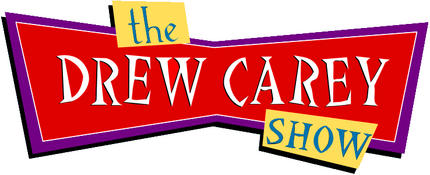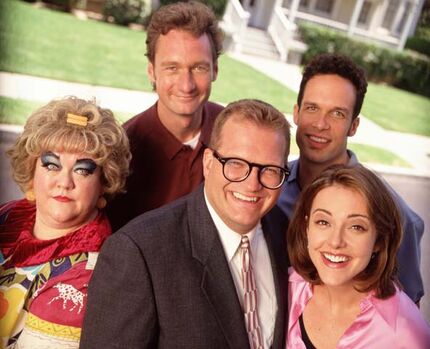 The Drew Carey Show is an American sitcom (set in Cleveland, Ohio) that aired on ABC from 1995 to 2004 and was known for its "everyman" characters and themes. The show revolved around Drew Carey, an office worker who has had a long-life working experience, and the highs and the lows of both his romances and his relationships to long-time friends, Lewis, Oswald and Kate.
Hello, and welcome. The Wiki is pretty much made up of Wikipedia pages copied over, so please, start editing. A major project is episode guides, so please click here, click on a red link and start editing.
The Drew Carey Show is an American sitcom that originally ran on ABC-TV. The series premeired on October 18, 1988, and ended its' run on the network on September 13, 1995. The show revolved around a fictionalized version of Drew Carey, the assistant of the fictional Winfred-Lauder department store in Cleveland, OH, and his two buddies Lewis Kiniski (Ryan Stiles) and Oswald Harvey (Diedrich Bader), a female friend and old high school classmate, Kate O'Brien (Christa Miller) and the ever-vindictive Mimi Bobeck, Drew's cc-worker at Winifred-Lauder, and his chief nemisis, who, ironically, winds up marrying his older brother, Steve Carey (John Carroll Lynch). Produced by Mohawk Productions in association with Warner Bros. Television, TDCS ranked among the Top 30 programs for four seasons before sliding in popularity. Ratings declined sharply during the final two seasons, and the last two episodes aired on September 8, 2004.
Welcome, fans!! Welcome to this Wikia, we welcome any contributions! We invite you to log in and create a user name.
Creating a user name is free and takes only a minute and it gives you greater anonymity if that is your wish. In addition, it is easier for other contributors to ask you questions and help you.
Of course, we hope you continue to make contributions, even if not logged in.
If you are new to Wikia or wikis in general, please visit the Community portal for an outline of some of the main parts of the site and links to pages that show you how to edit.
Discussion of any aspect of the site, and enquiries, can be made at the Forum or on the "discussion" page associated with each article. Please sign and date your contributions there, so that readers know "who to talk to" and whether your message is probably still of current interest.
Contents
We are currently working on 90 articles.
Contents (In-Universe)


Contents (Real World)

News/New pages

Latest news/pages
New pages
External links

External links
The Drew Carey Show Fan Club at FanPop - Fanpop community fan club for The Drew Carey Show fans to share, discover content and connect with other fans of The Drew Carey Show.
Drew Carey Fan Club at FanPop - Fanpop community fan club for fans of Drew Carey to share, connect, and discover content with other fans of Drew.